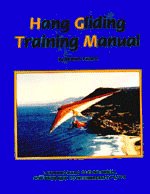 Learning Hang Gliding Skills for Beginner to Intermediate Pilots World's top instructors were consulted to make this book the most complete manual on the market with the newest teaching techniques. It takes the student from ground zero to soaring. It includes step-by-step training, history of the sport, equipment, weather for pilots, troubleshooting mistakes, learning to soar, test study guides, soaring certificate.
8 1/2 x 11 format, 380 pages, 325 illustrations, over 70 photos, four-color cover
Order Button
---
Hang Gliding Techniques for Intermediate to Advanced Pilots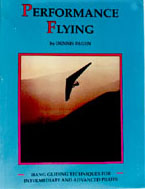 This best seller provides a complete knowledge on how to become an expert pilot. Quotes from the world's best pilots were used to give you the secrets of efficient and successful flying. It offers detailed information on effective thermaling, cross-country, towing, competition, speed-to-fly, modern design, aeromedical... and more. This book will be a great asset to your flying.
8 1/2 x 11 format, 380 pages, 325 illustrations, over 70 photos, four-color cover
Order Button
---
A sport Pilot's Guide to Flying Conditions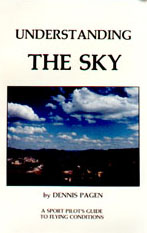 This book is a store of knowledge from 20 years of flying sport aircraft. If you've ever wondered why the air behaves as it does, this book is for you. The greatest emphasis is on small-scale effects--exactly where we fly. Details are provided on everything from turbulence to thunderstorms. The chapters on lift sources and flying efficiency alone are worth the price of this book. Understanding the Sky is your key to complete comfort in the air.
6 x 9 format, 200 pages, 140 illustrations, 33 photos, four-color cover Order Button
---
Videos
Adventure Productions Videos
Your best source for Light Sport Aviation and Sport Pilot DVDs, Videos, Books, and CDs. Produced by pilots, for pilots from beginner to expert, to help you.
Order Button